📰

News

Introducing ChefGPT's Affiliate Program: A Recipe for Success!
Recommend ChefGPT to your audiences and earn 20% of referral commission on every Pro Subscription.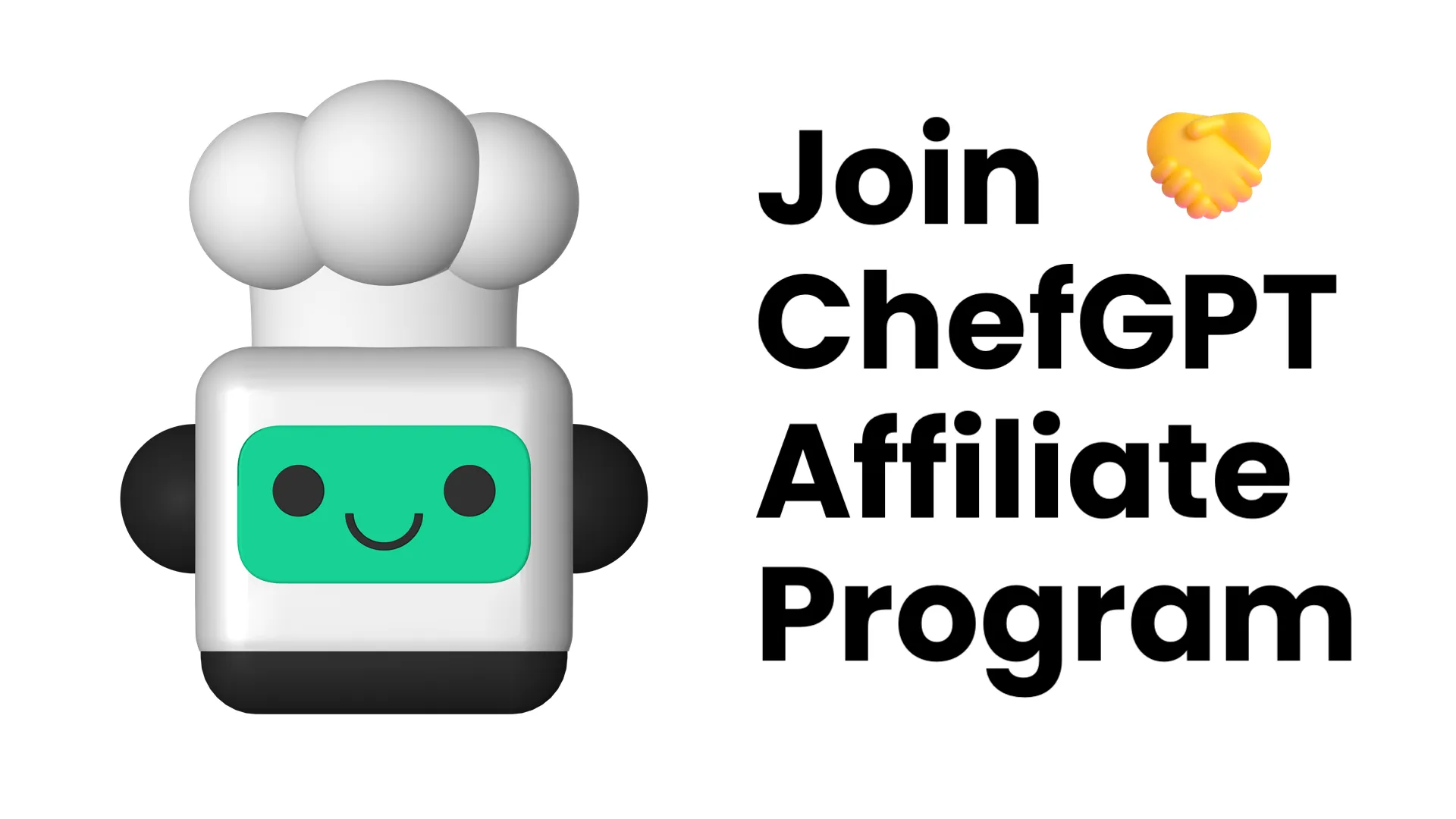 Are you a foodie with a large following on social media? Or do you own a website or publication related to food and cooking? If so, ChefGPT has an exciting opportunity for you! We are thrilled to announce the launch of our affiliate program, where you can earn money by promoting our AI-powered Digital Chef.
What Is the ChefGPT Affiliate Program?
It's a way for you to earn a commission by promoting a product or service to your audience. In our case, you'll be promoting ChefGPT to your followers and readers, and every time someone signs up for Pro Subscription through your unique affiliate link, you'll earn a commission.
How do I Start Earning Referral Fees?
Join our affiliate program by signing HERE. It's free and only takes a few seconds!
Once you're approved, you'll receive a unique affiliate link that you can share with your audience. You can use this link in your social media posts, blog articles, email newsletters, or any other way you like to promote ChefGPT.
When someone clicks on your affiliate link and signs up for our service, you'll earn a commission. The commission rate is 20% of the subscription fee, and you'll continue to earn that commission for as long as the person remains a ChefGPT subscriber.
It's that simple! And the best part is, you'll be promoting a truly innovative product that your audience will love. ChefGPT is not your average recipe website or meal planning service. Our AI-powered Digital Chef uses the most advanced AI models to recommend personalized meal plans and recipes based on each user's dietary preferences, health goals, and food restrictions. It's like having a personal chef at your fingertips!
So if you're a foodie, a blogger, or an influencer looking to monetize your audience, join ChefGPT's affiliate program today. We can't wait to have you on board!
Sincerly, ChefGPT Team