🧑‍🍳

Recipes

Cabbage Recipes: Delicious and Nutritious Ideas for Your Next Meal
Get ready to fall in love with cabbage! Here are some delicious and nutritious cabbage recipes that will make your taste buds dance.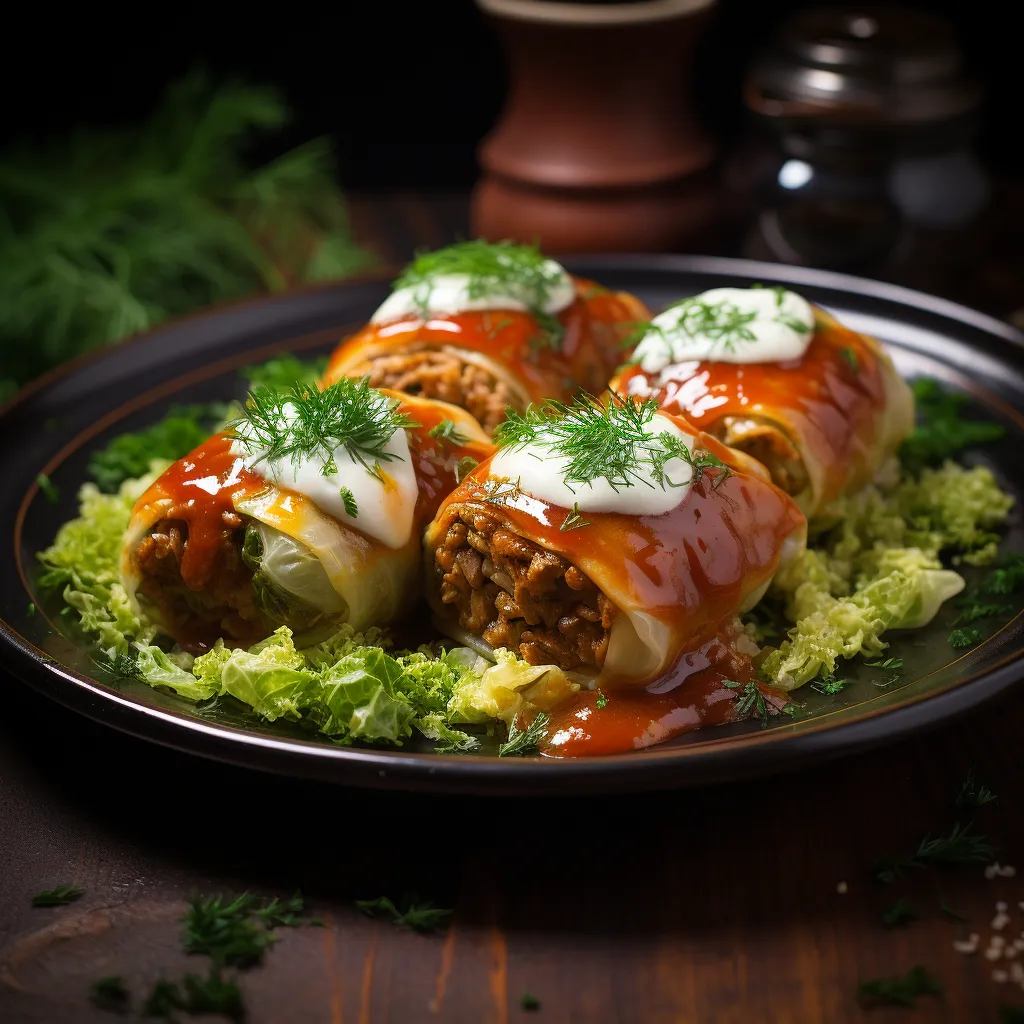 Cabbage is a versatile and nutritious vegetable that can be used in a variety of dishes. It's low in calories, high in fiber, and packed with vitamins and minerals. Plus, it's affordable and easy to find at your local grocery store. If you're looking for some delicious and nutritious cabbage recipes, you've come to the right place. Here are some of our favorites:
Cabbage Soup: This hearty soup is perfect for a cold day. It's made with cabbage, carrots, onions, celery, and tomatoes. You can add some protein like chicken or beef to make it even more filling.

Cabbage Rolls: These stuffed cabbage rolls are a classic dish that's perfect for a family dinner. They're made with ground beef, rice, and spices, and then wrapped in cabbage leaves and baked in the oven.

Coleslaw: This classic side dish is perfect for a summer barbecue or picnic. It's made with shredded cabbage, carrots, and a creamy dressing. You can add some apple cider vinegar or lemon juice for a tangy flavor.

Stir-Fry: Cabbage is perfect for stir-fry dishes because it cooks quickly and absorbs flavors well. You can add some protein like tofu or shrimp, and some veggies like bell peppers and onions for a colorful and nutritious meal.

Cabbage Chips: If you're looking for a healthy snack, try making some cabbage chips. Just slice some cabbage into thin strips, toss with olive oil and salt, and bake in the oven until crispy.
These are just a few of the many delicious cabbage recipes out there. Whether you're looking for a hearty soup, a classic side dish, or a healthy snack, cabbage has got you covered. And if you're looking for even more recipe ideas, be sure to check out ChefGPT. With its AI-powered recipe creation capabilities, you can easily find and cook the same cabbage recipes mentioned here. Happy cooking!