🧑‍🍳

Recipes

Delicious Vegetarian Chinese Recipes to Try at Home
Looking for some vegetarian Chinese recipes to try at home? Look no further! We've compiled a list of our favorite dishes that are sure to satisfy your cravings.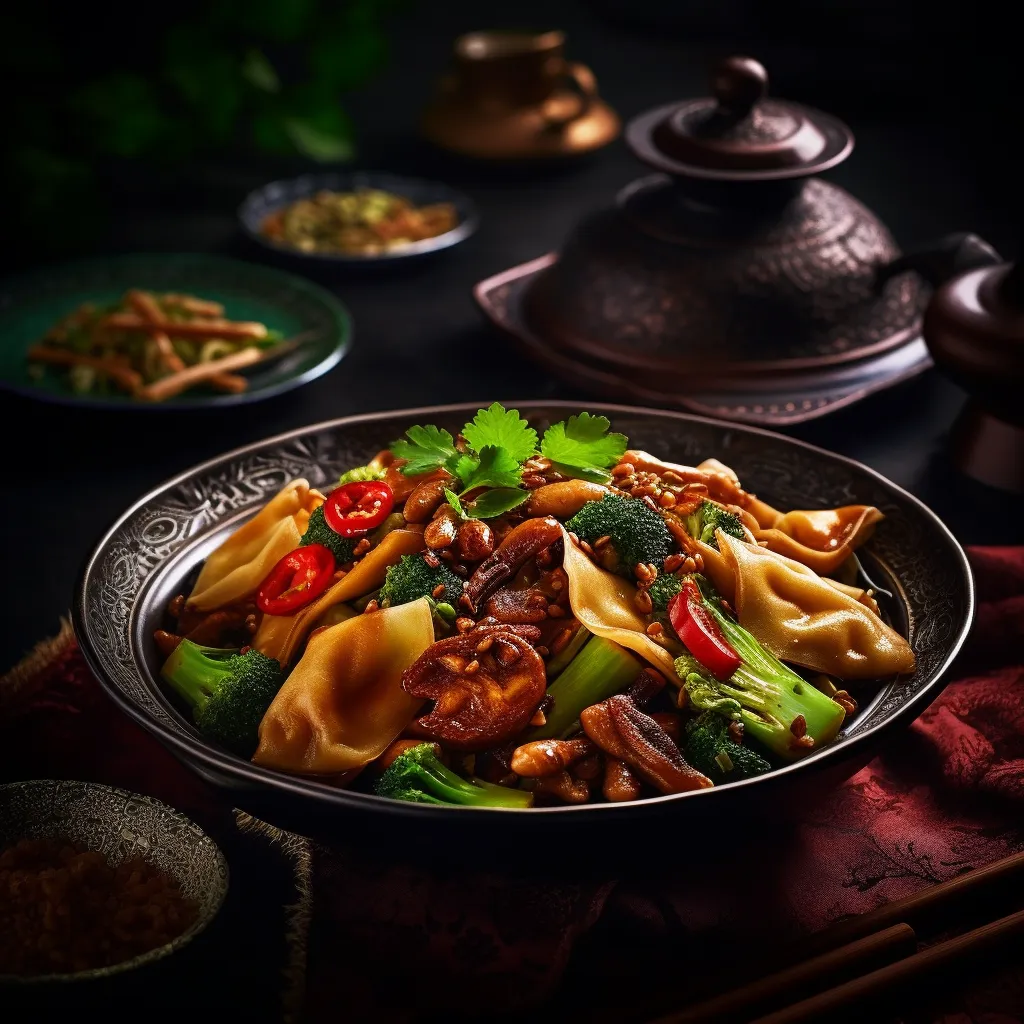 If you're a vegetarian, you may think that Chinese cuisine is off-limits due to its heavy use of meat and seafood. However, there are plenty of delicious vegetarian Chinese recipes out there that are just as satisfying as their meat-based counterparts. Here are some of our favorites:
Mapo Tofu - This spicy Sichuan dish is made with tofu, mushrooms, and a flavorful sauce made with chili bean paste, soy sauce, and Sichuan peppercorns.

Vegetarian Spring Rolls - These crispy, golden-brown rolls are filled with a mixture of shredded cabbage, carrots, and bean sprouts, and are perfect for dipping in sweet chili sauce.

Kung Pao Cauliflower - This vegetarian twist on the classic Kung Pao chicken dish features crispy cauliflower florets tossed in a spicy, savory sauce made with soy sauce, vinegar, and chili paste.

Vegetable Chow Mein - This classic Chinese noodle dish is loaded with colorful veggies like bell peppers, carrots, and cabbage, and is tossed in a flavorful sauce made with soy sauce, sesame oil, and garlic.

Steamed Buns - These fluffy, pillowy buns are filled with a savory mixture of mushrooms, tofu, and scallions, and are perfect for a quick and easy lunch or snack.
With ChefGPT's AI-powered recipe creation capabilities, you can easily create these delicious vegetarian Chinese dishes at home. Simply input your dietary preferences and ingredient preferences, and ChefGPT will generate a customized recipe just for you. Whether you're a seasoned cook or a beginner, ChefGPT makes it easy to create restaurant-quality meals in your own kitchen. So why not give it a try and see what delicious vegetarian Chinese dishes you can create today?