🧑‍🍳

Recipes

Delicious Vegetarian Indian Recipes to Try at Home
Discover the flavors of India with these mouth-watering vegetarian recipes that are easy to make at home.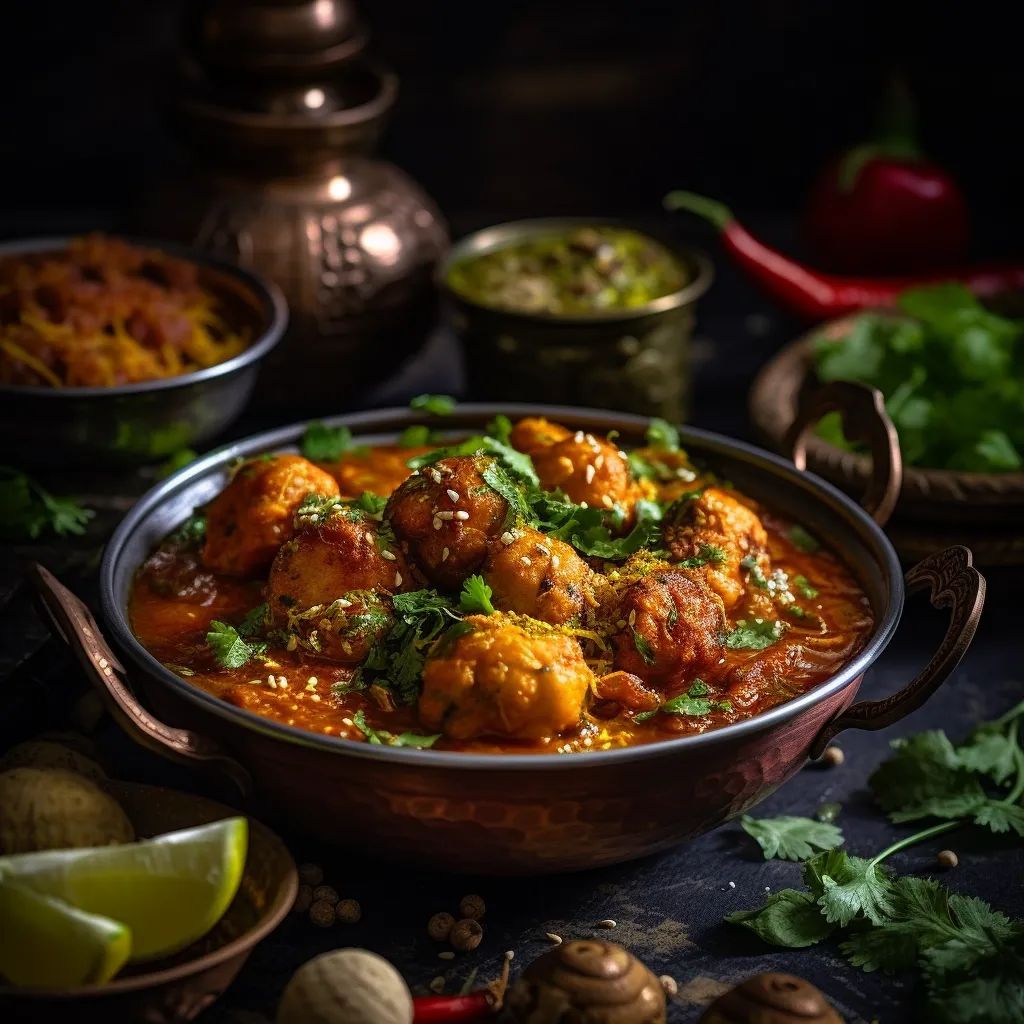 India is known for its rich and diverse cuisine, with a variety of spices and flavors that are sure to tantalize your taste buds. Vegetarianism is also a way of life for many Indians, with a large portion of the population following a vegetarian diet. If you're looking to explore the world of vegetarian Indian cuisine, here are some delicious recipes to try at home:
Chana Masala - This classic dish is made with chickpeas cooked in a spicy tomato-based sauce. It's perfect for a quick and easy weeknight dinner and pairs well with rice or naan.

Palak Paneer - This creamy spinach and cheese dish is a favorite among vegetarians and non-vegetarians alike. It's a great way to get your greens in and is packed with protein from the paneer.

Aloo Gobi - This simple yet flavorful dish is made with potatoes and cauliflower cooked in a blend of spices. It's a great side dish or can be enjoyed as a main course with some rice or naan.

Baingan Bharta - This smoky eggplant dish is a must-try for eggplant lovers. The eggplant is roasted and mashed, then cooked with onions, tomatoes, and spices for a delicious and hearty dish.

Vegetable Biryani - This fragrant rice dish is packed with vegetables and spices, making it a filling and satisfying meal. It's perfect for a special occasion or when you're craving something a little more indulgent.
These are just a few of the many vegetarian Indian recipes out there. With so many spices and flavors to choose from, the possibilities are endless. And with ChefGPT's AI-powered recipe creation capabilities, you can easily create your own customized vegetarian Indian recipes at home. Whether you're a seasoned cook or a beginner, ChefGPT makes it easy to create delicious and healthy meals that your whole family will love. So why not give it a try and discover the flavors of India in your own kitchen?