🧑‍🍳

Recipes

Easy Portuguese Recipes
Explore the delicious and easy-to-make Portuguese recipes that will transport you to the sunny streets of Lisbon.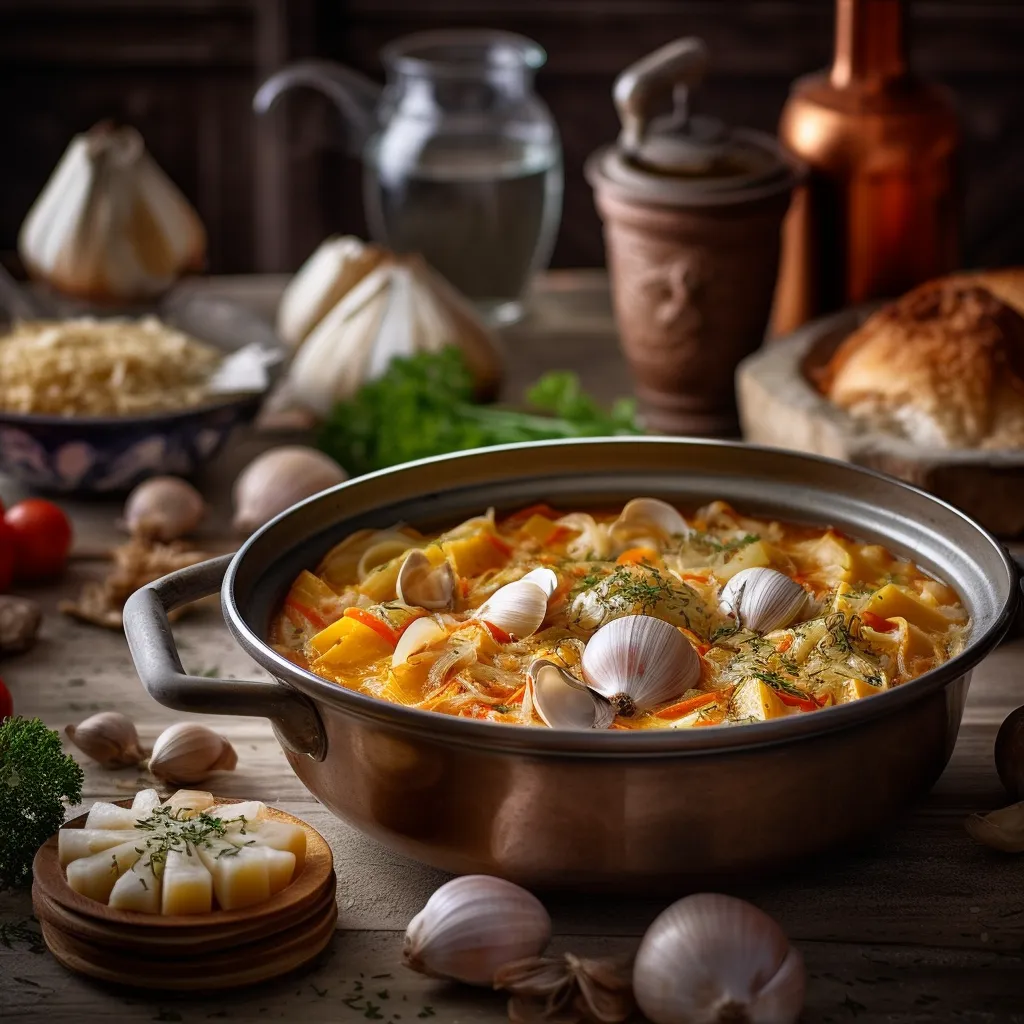 If you're looking for a cuisine that's rich in flavor and history, Portuguese food is a must-try. With its Mediterranean influences and coastal location, Portuguese cuisine is known for its fresh seafood, hearty stews, and bold spices. But don't let the complex flavors fool you - many Portuguese dishes are surprisingly easy to make at home. Here are some of our favorite easy Portuguese recipes:
Bacalhau à Brás - This classic Portuguese dish features salt cod, potatoes, onions, and eggs, all cooked together in a flavorful blend of olive oil and garlic. It's a simple yet satisfying meal that's perfect for a cozy night in.

Caldo Verde - This hearty soup is a staple in Portuguese cuisine. Made with potatoes, kale, and chorizo, it's a comforting and nutritious meal that's easy to make in large batches.

Frango Piri-Piri - This spicy chicken dish is a favorite in Portugal and beyond. Marinated in a blend of chili peppers, garlic, and lemon juice, it's a flavorful and easy-to-make meal that's perfect for grilling.

Arroz de Marisco - This seafood rice dish is a staple in Portuguese coastal towns. Made with a variety of fresh seafood, including shrimp, clams, and mussels, it's a flavorful and filling meal that's perfect for sharing with friends and family.

Pasteis de Nata - No list of easy Portuguese recipes would be complete without this iconic dessert. These custard tarts are a beloved treat in Portugal and beyond. With their flaky pastry and creamy filling, they're the perfect way to end any meal.
With ChefGPT's AI-powered recipe creation capabilities, you can easily cook up these delicious Portuguese dishes and more. Whether you're a seasoned chef or a beginner in the kitchen, ChefGPT makes it easy to create restaurant-quality meals at home. So why not try your hand at some easy Portuguese recipes today? Your taste buds will thank you.