🧑‍🍳

Recipes

How to Cook Cauliflower Buffalo Cauliflower Bites
Learn how to make a delicious and healthy alternative to buffalo wings with this recipe for cauliflower buffalo bites.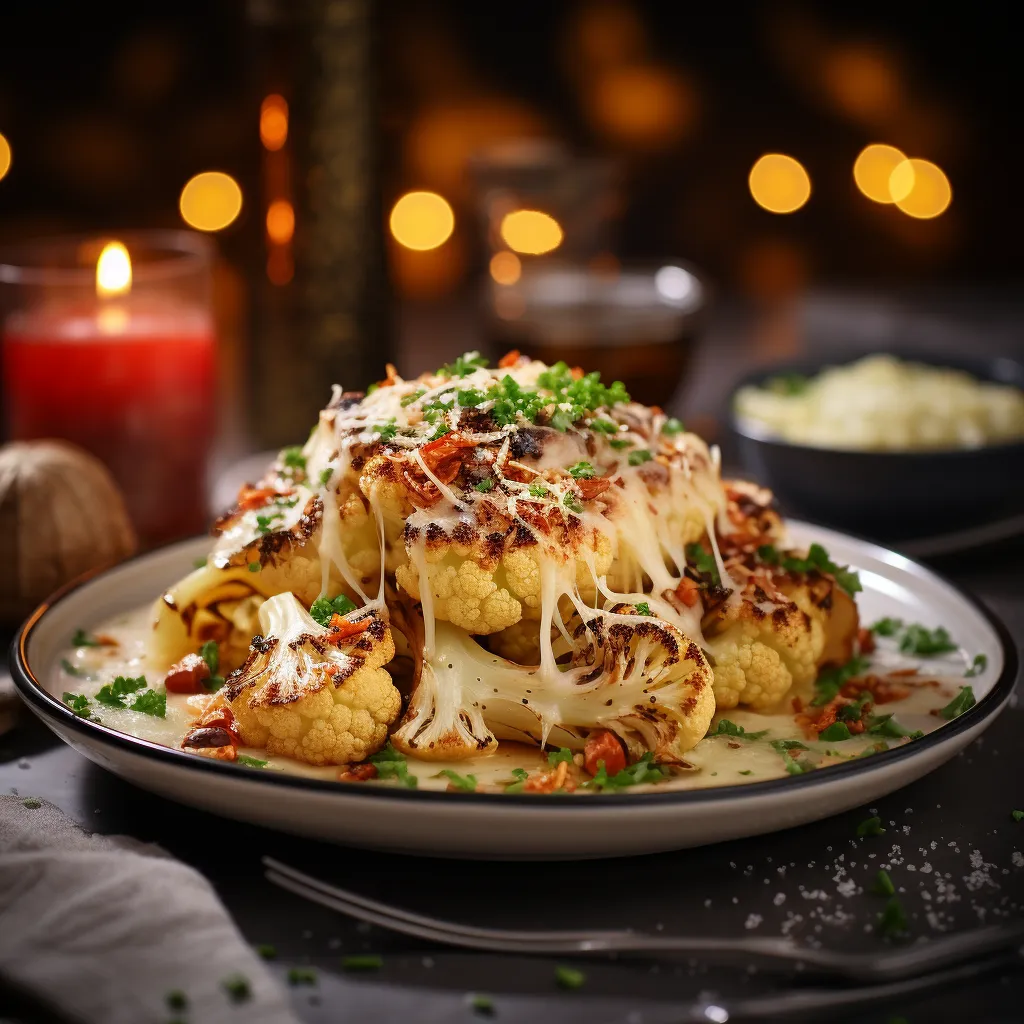 Are you looking for a delicious and healthy alternative to buffalo wings? Look no further than cauliflower buffalo bites! These crispy and flavorful bites are the perfect appetizer or snack for any occasion. Plus, they're easy to make and can be customized to your liking.
Here's what you'll need:
1 head of cauliflower, cut into bite-sized pieces
1/2 cup all-purpose flour
1/2 cup water
1 tsp garlic powder
1 tsp paprika
1/4 tsp salt
1/4 tsp black pepper
1/2 cup buffalo sauce
1 tbsp butter, melted
Instructions:
Preheat your oven to 450°F and line a baking sheet with parchment paper.
In a large bowl, whisk together the flour, water, garlic powder, paprika, salt, and black pepper until smooth.
Add the cauliflower to the bowl and toss until each piece is coated in the batter.
Place the cauliflower on the baking sheet in a single layer and bake for 20-25 minutes, or until golden brown and crispy.
In a small bowl, mix together the buffalo sauce and melted butter.
Once the cauliflower is done baking, remove it from the oven and brush the buffalo sauce mixture over each piece.
Return the cauliflower to the oven and bake for an additional 5-10 minutes, or until the sauce is bubbly and the cauliflower is fully coated.
Serve your cauliflower buffalo bites hot with your favorite dipping sauce and enjoy!
And there you have it, a simple and delicious recipe for cauliflower buffalo bites. But if you're looking for even more recipe inspiration, consider using ChefGPT's AI-powered recipe creation capabilities. With ChefGPT, you can easily generate customized recipes based on your preferences and dietary restrictions. So why not give it a try and see what delicious creations you can come up with?