🧑‍🍳

Recipes

How to Cook Vegetable Curry
Learn how to make a delicious and healthy vegetable curry at home with this step-by-step guide.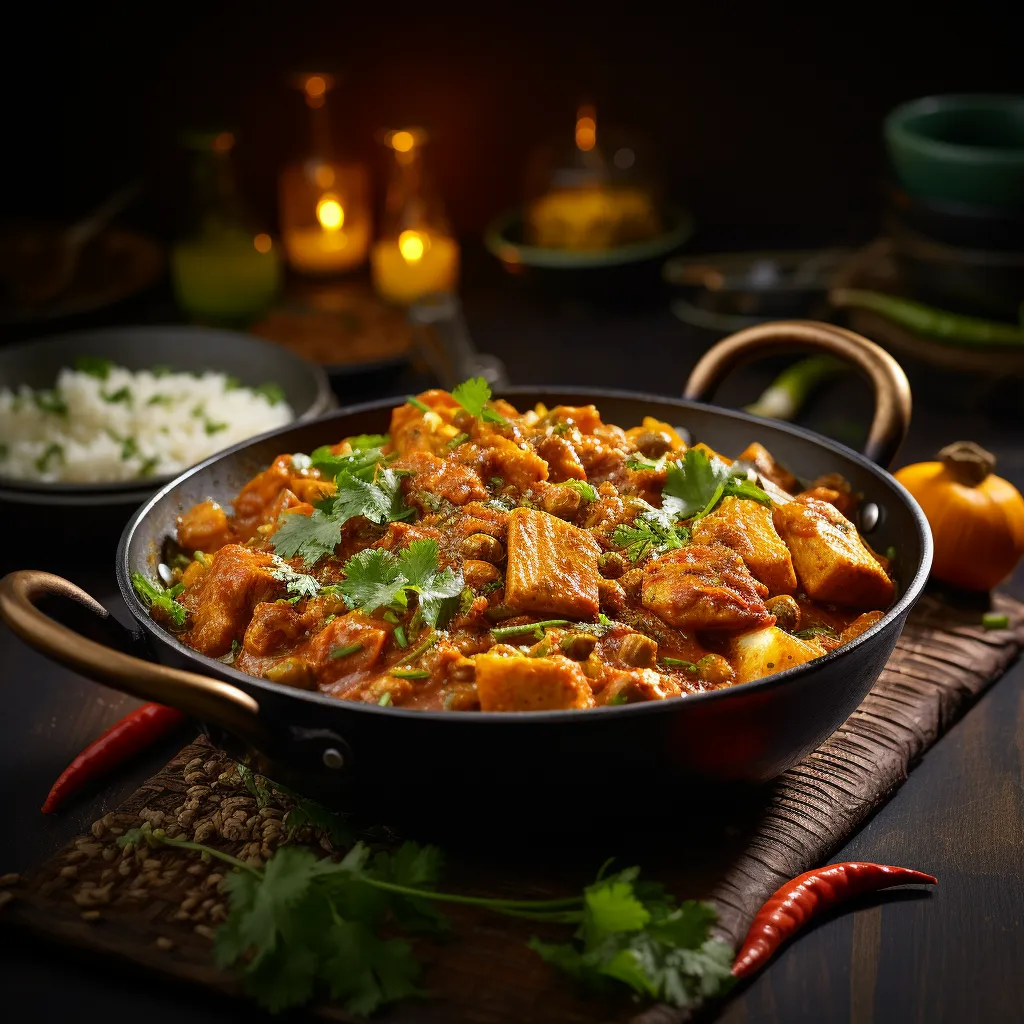 Are you looking for a healthy and delicious meal that's easy to make at home? Look no further than vegetable curry! This flavorful dish is packed with nutrients and can be customized to your liking. Follow these simple steps to create a vegetable curry that's sure to impress.
Ingredients:
1 tablespoon oil
1 onion, chopped
2 cloves garlic, minced
1 tablespoon curry powder
1 teaspoon ground cumin
1 teaspoon ground coriander
1/2 teaspoon turmeric
1/4 teaspoon cayenne pepper
2 cups vegetables (such as carrots, potatoes, bell peppers, and cauliflower), chopped
1 can chickpeas, drained and rinsed
1 can diced tomatoes
1 cup vegetable broth
Salt and pepper, to taste
Fresh cilantro, chopped (optional)
Instructions:
Heat the oil in a large pot over medium heat. Add the onion and garlic and cook until softened, about 5 minutes.
Add the curry powder, cumin, coriander, turmeric, and cayenne pepper. Cook for 1-2 minutes, stirring constantly, until fragrant.
Add the chopped vegetables and chickpeas and stir to coat with the spice mixture.
Add the diced tomatoes and vegetable broth. Bring to a boil, then reduce heat and simmer for 20-30 minutes, or until the vegetables are tender.
Season with salt and pepper to taste.
Serve hot, garnished with fresh cilantro if desired.
With ChefGPT's AI-powered recipe creation capabilities, you can easily customize this recipe to your liking. Simply input your preferred ingredients and let ChefGPT generate a personalized recipe just for you. Whether you're a seasoned cook or a beginner in the kitchen, ChefGPT can help you create delicious and healthy meals with ease. Try it out today and elevate your cooking game!