🧑‍🍳

Recipes

How to Cook Vegetable Soup
Learn how to make a delicious and healthy vegetable soup with this easy-to-follow recipe.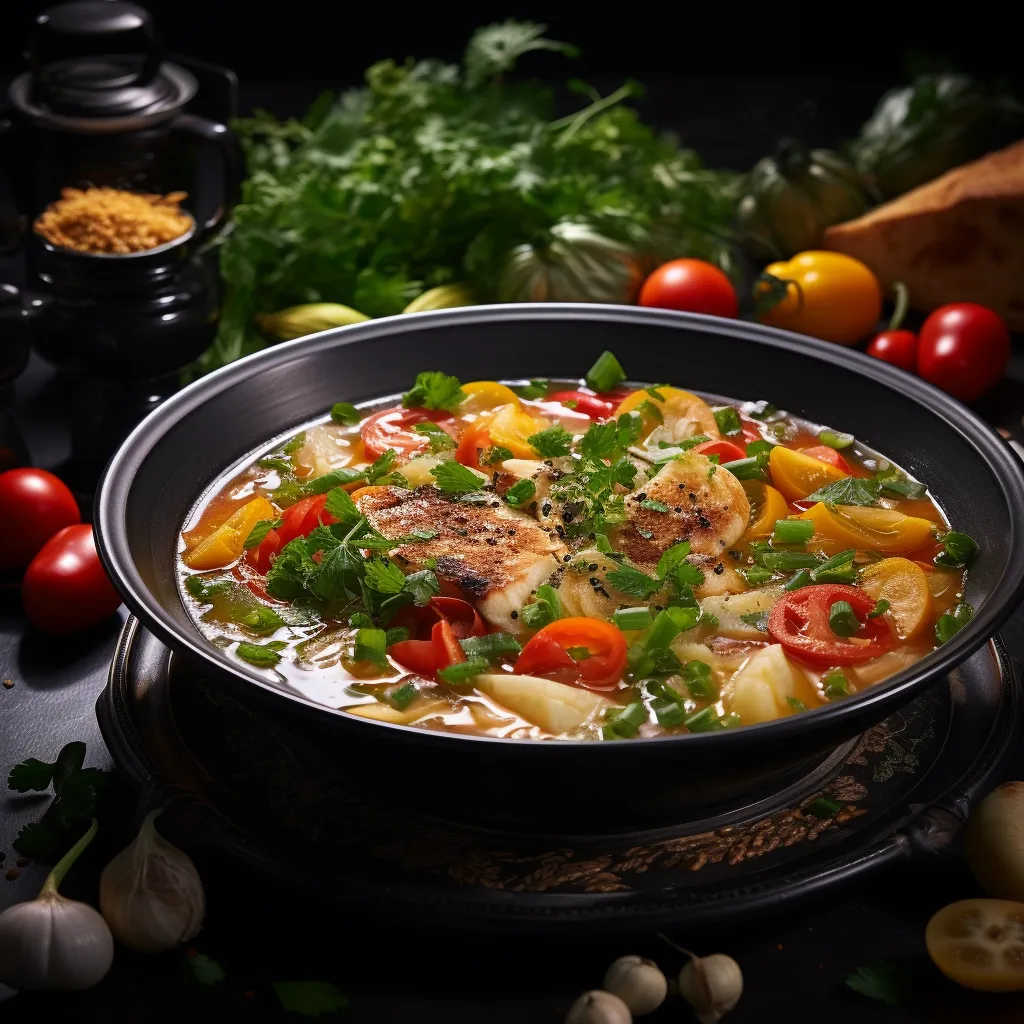 If you're looking for a healthy and delicious meal that's easy to make, vegetable soup is the perfect choice. Not only is it packed with nutrients, but it's also a great way to use up any leftover vegetables in your fridge.
To make vegetable soup, you'll need the following ingredients:
1 onion, chopped
2 cloves garlic, minced
2 carrots, chopped
2 stalks celery, chopped
1 potato, peeled and diced
4 cups vegetable broth
1 can diced tomatoes
1 cup chopped kale
1 cup chopped zucchini
1 tsp dried thyme
Salt and pepper to taste
To start, heat a large pot over medium heat. Add the onion and garlic and sauté for 2-3 minutes until fragrant. Add the carrots, celery, and potato and continue to sauté for another 5-7 minutes until the vegetables are slightly softened.
Next, add the vegetable broth and diced tomatoes to the pot. Bring the soup to a boil, then reduce the heat and let it simmer for 20-25 minutes until the vegetables are fully cooked.
Finally, add the kale and zucchini to the pot and let them cook for an additional 5-7 minutes until they're tender. Season the soup with thyme, salt, and pepper to taste.
And that's it! Your delicious and healthy vegetable soup is ready to serve. You can enjoy it on its own or pair it with some crusty bread for a more filling meal.
If you're looking for more recipe ideas like this one, be sure to check out ChefGPT. With its AI-powered recipe creation capabilities, you can easily find and create delicious meals like this vegetable soup in no time. Try it out today and see how it can help you take your cooking to the next level.