🧑‍🍳

Recipes

Moroccan Recipes for a Baby Shower Party
Impress your guests with these delicious Moroccan recipes for your baby shower party.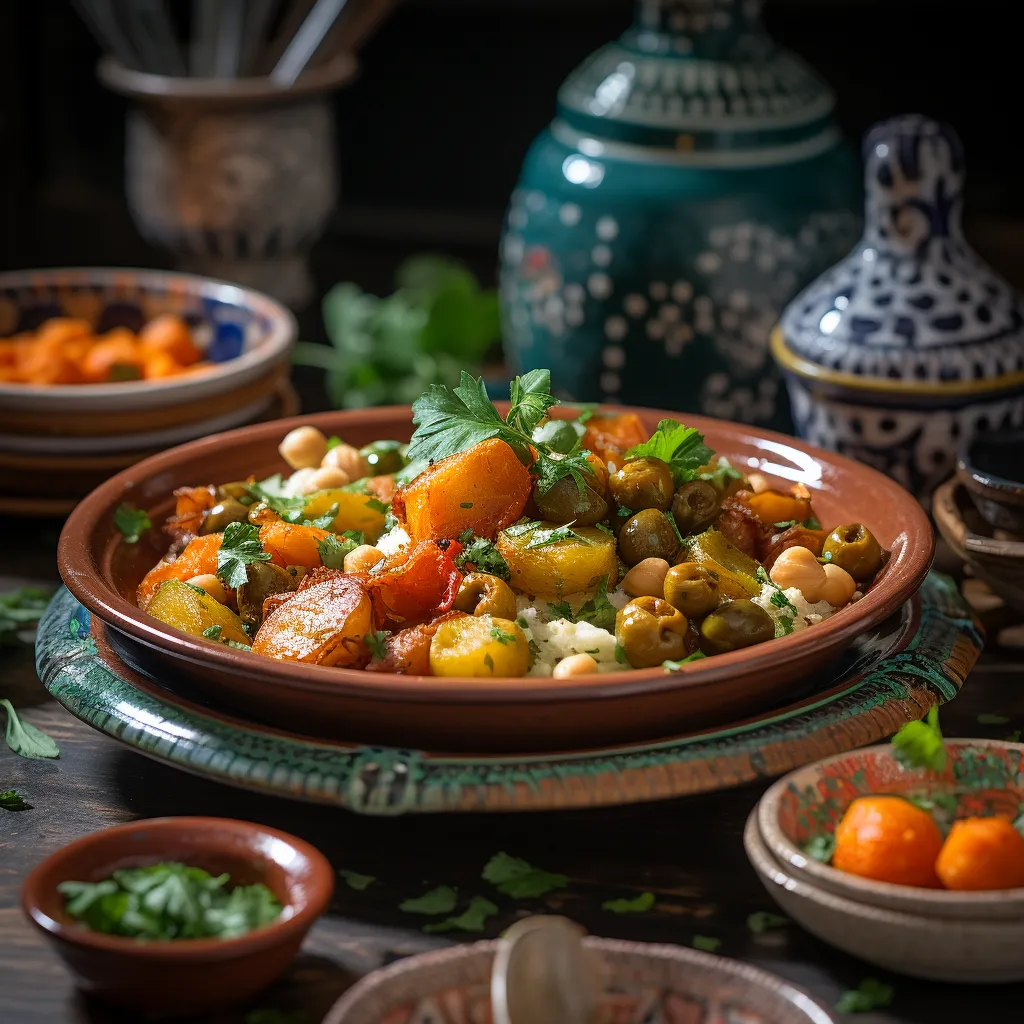 Are you planning a baby shower party and looking for some unique and flavorful recipes to impress your guests? Look no further than Moroccan cuisine! With its bold spices and exotic flavors, Moroccan food is sure to delight your taste buds and leave a lasting impression on your guests.
Here are some delicious Moroccan recipes that are perfect for a baby shower party:
Moroccan Chicken Tagine: This classic Moroccan dish is a crowd-pleaser and perfect for a baby shower party. The chicken is slow-cooked with onions, garlic, ginger, saffron, and olives, resulting in a tender and flavorful dish that pairs perfectly with couscous.

Harira Soup: This hearty soup is a staple in Moroccan cuisine and is perfect for a cold day. Made with lentils, chickpeas, tomatoes, and a blend of spices, this soup is both filling and flavorful.

Moroccan Meatballs: These savory meatballs are made with a blend of ground beef, lamb, and spices, and are served with a tangy tomato sauce. They make the perfect appetizer for your baby shower party.

Moroccan Couscous Salad: This refreshing salad is made with couscous, fresh vegetables, and a zesty lemon dressing. It's a great side dish that pairs well with any Moroccan main course.

Mint Tea: No Moroccan meal is complete without a cup of mint tea. This sweet and refreshing tea is made with fresh mint leaves and sugar, and is the perfect way to end your baby shower party.
With ChefGPT's AI-powered recipe creation capabilities, you can easily create these Moroccan recipes and more with just a few clicks. ChefGPT's advanced algorithms analyze thousands of recipes to create unique and delicious recipes tailored to your preferences and dietary restrictions.
So why not add some Moroccan flair to your baby shower party with these delicious recipes? Your guests will thank you for it!