🧑‍🍳

Recipes

Savor the Flavor: Vegetarian Thai Recipes
Experience the bold and vibrant flavors of Thailand with these delicious vegetarian recipes.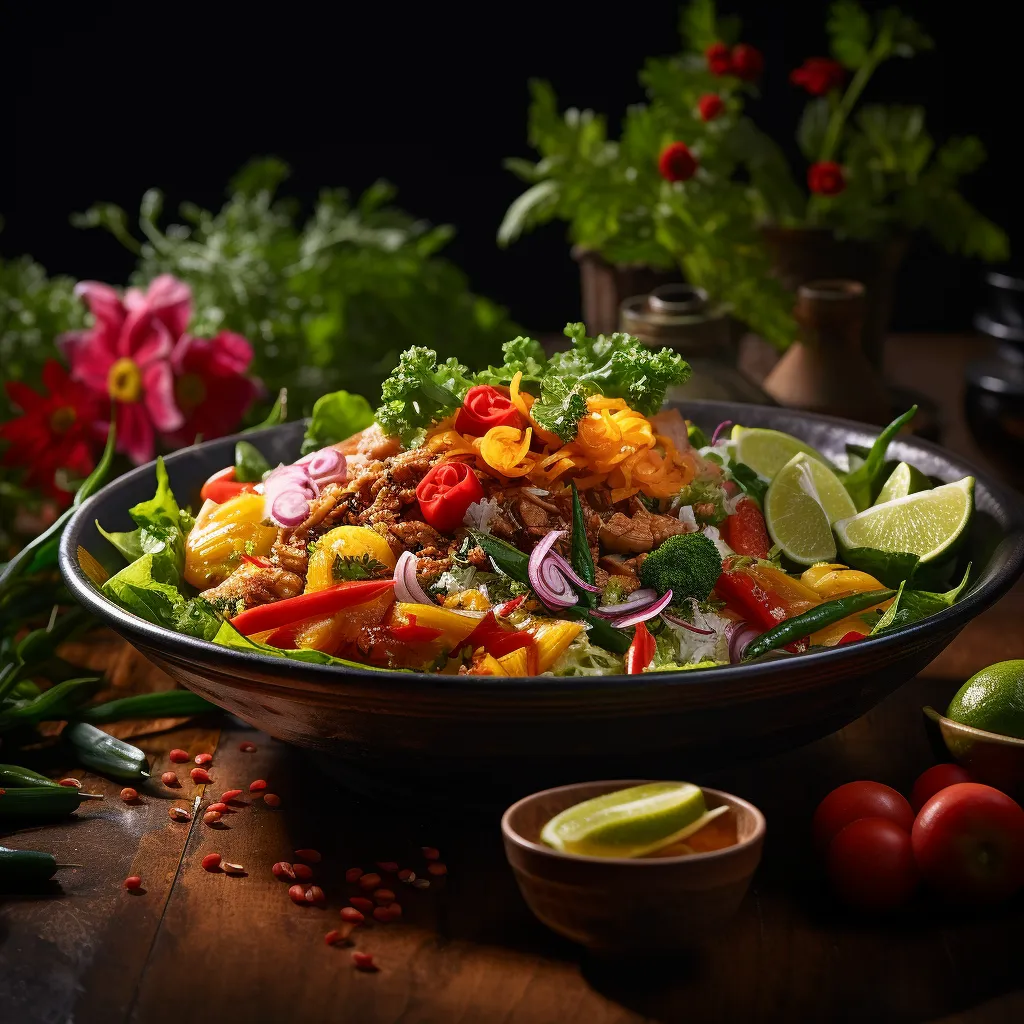 If you're looking to add some excitement to your mealtime, look no further than Thai cuisine. Known for its bold flavors and vibrant colors, Thai food is a feast for the senses. And the good news is, you don't have to be a meat-eater to enjoy it. In fact, many Thai dishes are naturally vegetarian or can be easily adapted to be.
Here are some of our favorite vegetarian Thai recipes to try at home:
Pad Thai - This classic Thai dish is a crowd-pleaser for a reason. With its tangy, sweet, and savory flavors, it's the perfect introduction to Thai cuisine. To make it vegetarian, simply omit the shrimp and substitute tofu or extra veggies.

Tom Yum Soup - This spicy and sour soup is a staple in Thai cuisine. Made with lemongrass, galangal, lime juice, and chili peppers, it's a flavor explosion in every spoonful. To make it vegetarian, use vegetable broth and skip the shrimp.

Green Curry - This creamy and fragrant curry is a favorite among Thai food lovers. Made with coconut milk, green curry paste, and a variety of veggies, it's a comforting and satisfying meal. To make it vegetarian, simply omit the chicken and add more veggies or tofu.

Mango Sticky Rice - This sweet and refreshing dessert is the perfect way to end a Thai meal. Made with sticky rice, fresh mango, and coconut milk, it's a tropical treat that's sure to satisfy your sweet tooth.
With ChefGPT's AI-powered recipe creation capabilities, you can easily recreate these delicious vegetarian Thai recipes at home. Simply input your dietary preferences and ingredient preferences, and ChefGPT will generate customized recipes just for you. Whether you're a seasoned cook or a beginner in the kitchen, ChefGPT makes it easy to savor the flavor of Thai cuisine.