🧑‍🍳

Recipes

Spanish Recipes for a Family Brunch
Looking for some delicious Spanish recipes to serve at your next family brunch? Look no further! We've got you covered with some mouth-watering options that are sure to impress your guests.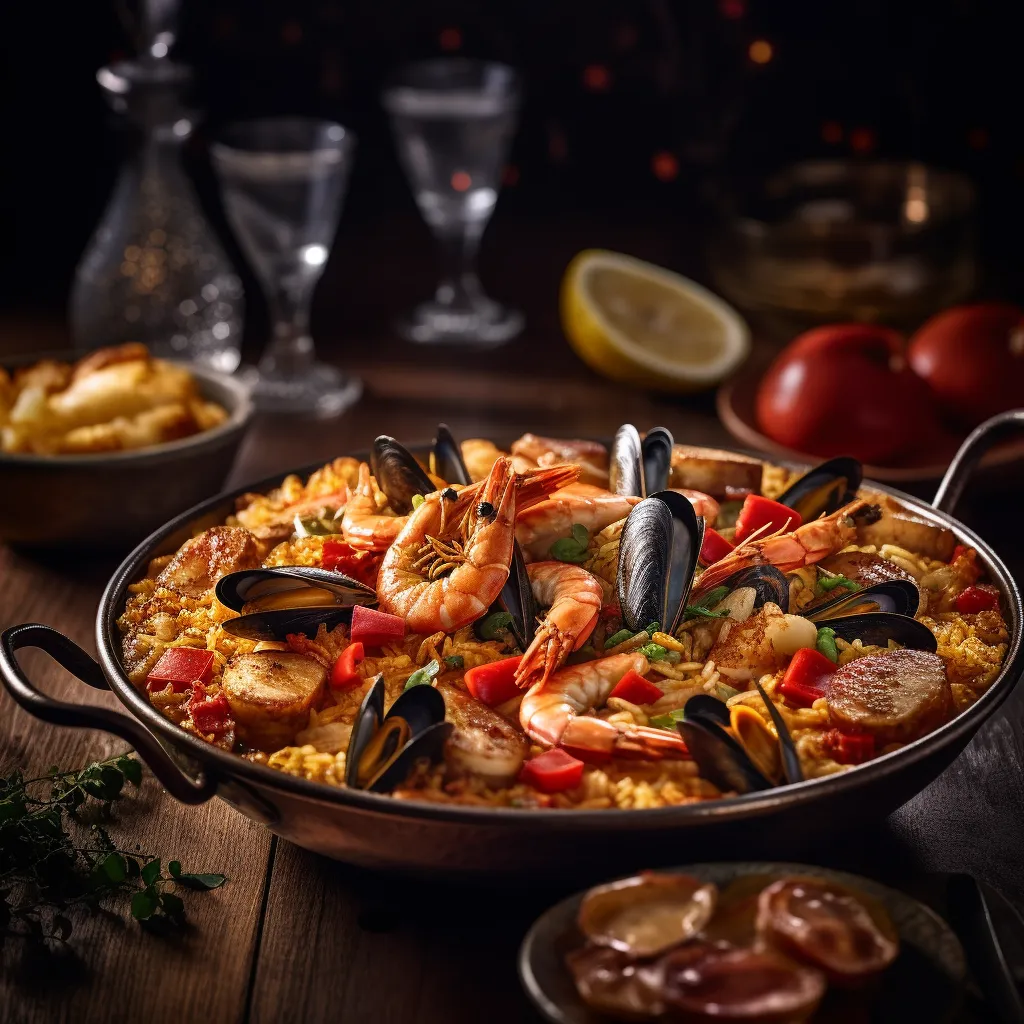 If you're looking to switch up your usual brunch routine, why not try serving some Spanish-inspired dishes? Not only are they packed with flavor, but they're also a great way to introduce your family to new and exciting cuisine. Here are some of our favorite Spanish recipes for a family brunch:
Tortilla Española - This classic Spanish omelette is a must-try. Made with potatoes, onions, and eggs, it's a hearty and satisfying dish that's perfect for brunch.

Churro French Toast - Take your French toast game to the next level by using churros instead of bread. Dip them in egg and milk, fry them up, and serve with a side of chocolate sauce for dipping.

Huevos a la Flamenca - This traditional Andalusian dish is essentially baked eggs with a tomato-based sauce. It's a simple yet flavorful dish that's perfect for brunch.

Pan con Tomate - This simple yet delicious dish is a staple in Spanish cuisine. Toasted bread is rubbed with garlic and topped with grated tomato, olive oil, and salt. It's a great way to start off your brunch.

Tostadas - These open-faced sandwiches are a popular breakfast item in Spain. Toasted bread is topped with a variety of ingredients, such as avocado, tomato, and ham.
With ChefGPT, you can easily create these Spanish-inspired dishes and more. Our AI-powered recipe creation capabilities make it easy for you to find and customize recipes to fit your needs. Whether you're looking for a classic tortilla española recipe or something more unique, ChefGPT has got you covered. So why not give it a try and impress your family with some delicious Spanish dishes at your next brunch?