🧑‍🍳

Recipes

What to do with Leftover Pizza
Don't let your leftover pizza go to waste! Here are some creative ways to repurpose it into delicious new meals.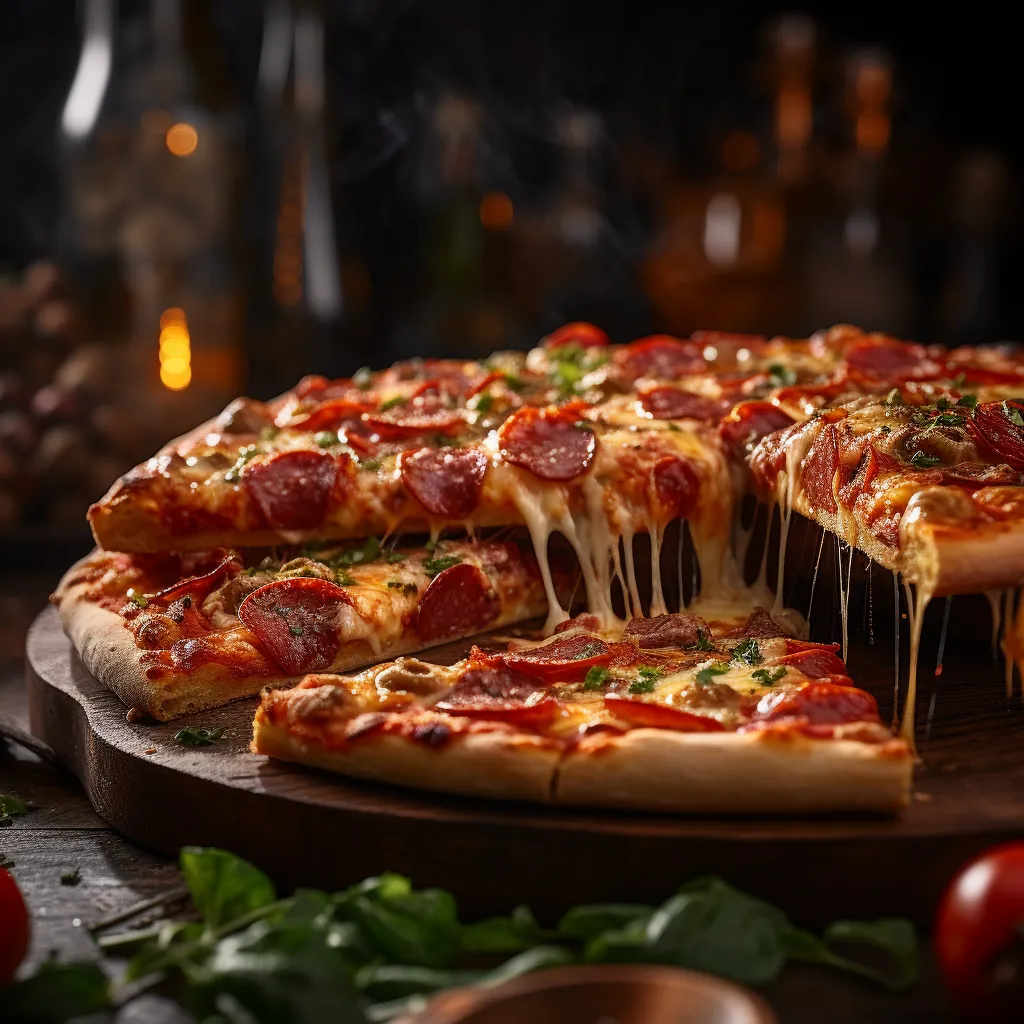 We've all been there - you order a large pizza for dinner, but end up with a few slices leftover. Instead of letting them go to waste, why not repurpose them into a new meal? Here are some creative ideas for what to do with leftover pizza:
Pizza Grilled Cheese - Take two slices of bread and place a slice of leftover pizza in between with some shredded cheese. Grill in a pan until the cheese is melted and the bread is crispy.

Pizza Frittata - Whisk together some eggs and milk, then pour over chopped up pieces of leftover pizza in a greased pan. Cook on low heat until the eggs are set, then broil in the oven for a few minutes to brown the top.

Pizza Salad - Chop up leftover pizza into bite-sized pieces and toss with your favorite salad greens, veggies, and dressing.

Pizza Quesadilla - Place a tortilla in a pan, then top with shredded cheese and leftover pizza. Fold the tortilla in half and cook until the cheese is melted and the tortilla is crispy.

Pizza Soup - Heat up some chicken or vegetable broth in a pot, then add in chopped up pieces of leftover pizza. Cook until the pizza is heated through and the broth has thickened slightly.
With these creative ideas, you'll never have to waste leftover pizza again! And if you're looking for even more recipe inspiration, be sure to check out ChefGPT. With its AI-powered recipe creation capabilities, you can easily find new and exciting ways to cook with your favorite ingredients - including leftover pizza. Give it a try today and see what delicious meals you can create!