🧑‍🍳

Recipes

What to Serve with Vegetable Lasagna?
Vegetable lasagna is a delicious and healthy meal, but what should you serve with it? Read on for some great ideas!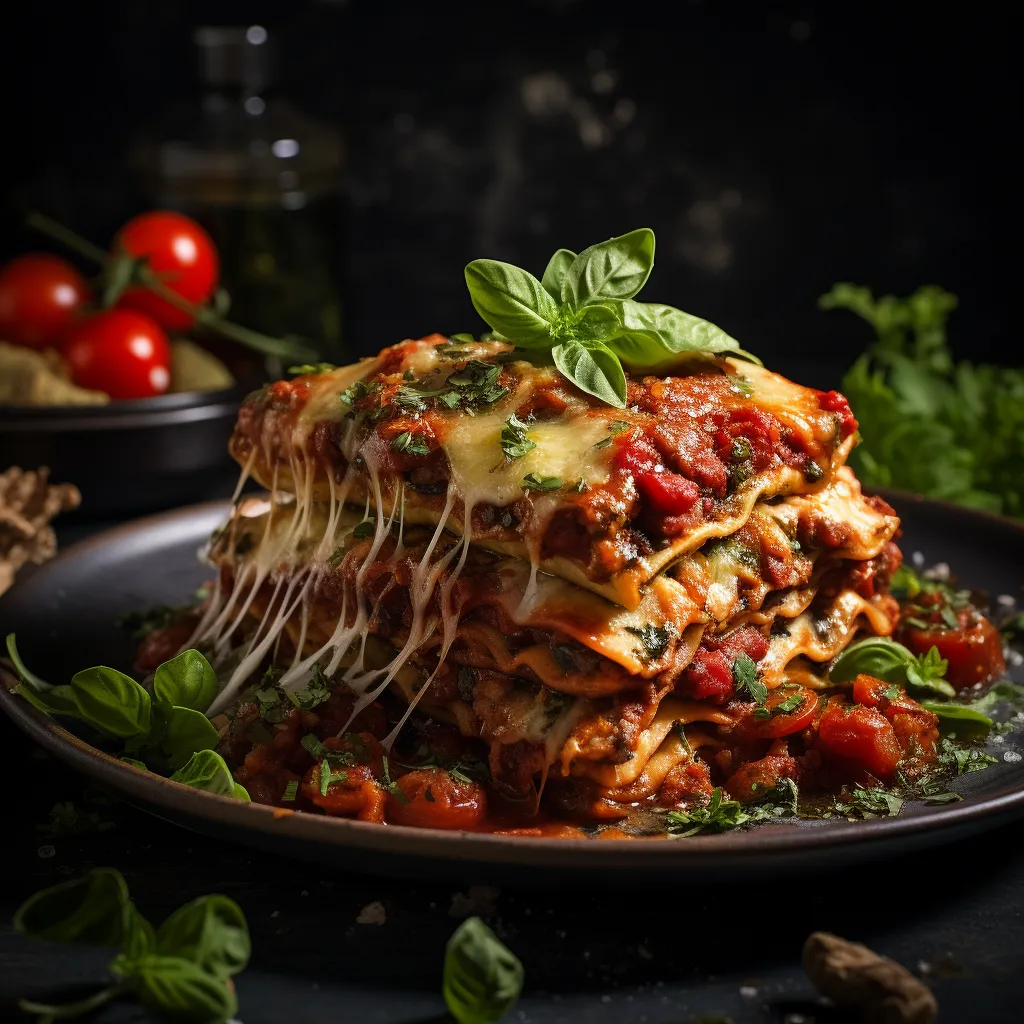 Vegetable lasagna is a classic Italian dish that is loved by many. It is a great way to get your daily dose of vegetables while still enjoying a hearty and filling meal. But what should you serve with it? Here are some great ideas:
Garlic Bread: Garlic bread is a classic side dish that pairs perfectly with vegetable lasagna. The garlic flavor complements the tomato sauce and cheese in the lasagna, and the bread is great for soaking up any extra sauce.

Caesar Salad: A Caesar salad is a great way to add some freshness to your meal. The crisp lettuce and tangy dressing are a great contrast to the rich and savory lasagna.

Roasted Vegetables: If you want to add even more vegetables to your meal, try roasting some vegetables as a side dish. Roasted broccoli, carrots, and zucchini are all great options.

Italian Sausage: If you want to add some protein to your meal, Italian sausage is a great option. It pairs well with the flavors in the lasagna and adds some extra heartiness to the meal.

Wine: A glass of red wine is the perfect accompaniment to a vegetable lasagna. It helps to cut through the richness of the dish and complements the flavors perfectly.
Now that you know what to serve with your vegetable lasagna, it's time to start cooking! And if you need some inspiration for new recipes, check out ChefGPT. ChefGPT is an AI-powered recipe creation tool that can help you create delicious and healthy meals in no time. With ChefGPT, you can easily find new recipes to try and customize them to your liking. So why not give it a try and see what delicious meals you can create?