🧑‍🍳

Recipes

Yam Recipes: Delicious and Nutritious Dishes to Try
Explore the world of yams with these delicious and nutritious recipes. From savory to sweet, there's something for everyone!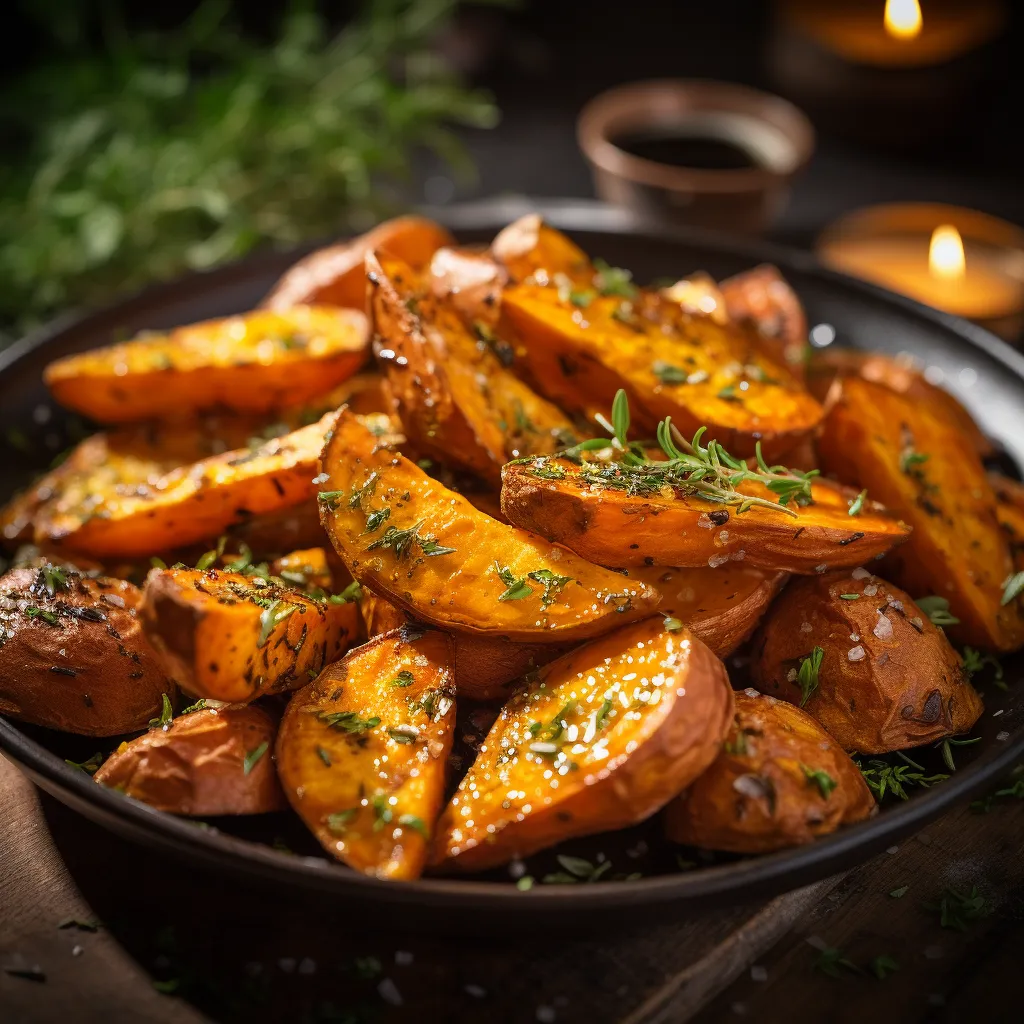 Yams are a versatile and delicious root vegetable that can be used in a variety of dishes. Not only are they tasty, but they are also packed with nutrients like fiber, potassium, and vitamin C. If you're looking to expand your culinary horizons, here are some yam recipes to try:
Yam and Black Bean Enchiladas These enchiladas are a great way to incorporate yams into a Mexican-inspired dish. The sweetness of the yams pairs perfectly with the savory black beans and spicy enchilada sauce. Top them off with some avocado and cilantro for a fresh finish.

Yam and Kale Salad This salad is a great way to incorporate yams into a healthy meal. Roasted yams add a sweet and savory element to the dish, while kale provides a healthy dose of vitamins and minerals. Top it off with some feta cheese and a lemon vinaigrette for a delicious and nutritious meal.

Yam Fries Who doesn't love a good batch of fries? These yam fries are a healthier alternative to traditional potato fries. Simply slice up some yams, toss them in olive oil and spices, and bake them in the oven until crispy. Serve them with your favorite dipping sauce for a tasty snack or side dish.

Yam and Coconut Curry This curry is a great way to incorporate yams into a flavorful and comforting dish. The sweetness of the yams pairs perfectly with the spicy curry sauce and creamy coconut milk. Serve it over rice for a filling and satisfying meal.

Yam and Pecan Pie Yams aren't just for savory dishes – they can also be used in sweet treats like pie. This yam and pecan pie is a delicious twist on a classic dessert. The yams add a sweet and creamy element to the pie, while the pecans provide a crunchy texture. Serve it with a dollop of whipped cream for a decadent dessert.
No matter how you choose to use yams in your cooking, they are sure to add a delicious and nutritious element to any dish. And with the help of ChefGPT's AI-powered recipe creation capabilities, you can easily create these dishes and more. So why not give yams a try and see what delicious creations you can come up with?