🍷 PairPerfect
The Perfect Drink
For Every Meal!
When it comes to finding the ideal wine and beer pairings, PairPerfect is your trusted companion. PairPerfect is designed to recommend the perfect wine and beer combinations, ensuring your dining experience is elevated to a new level of taste and sophistication.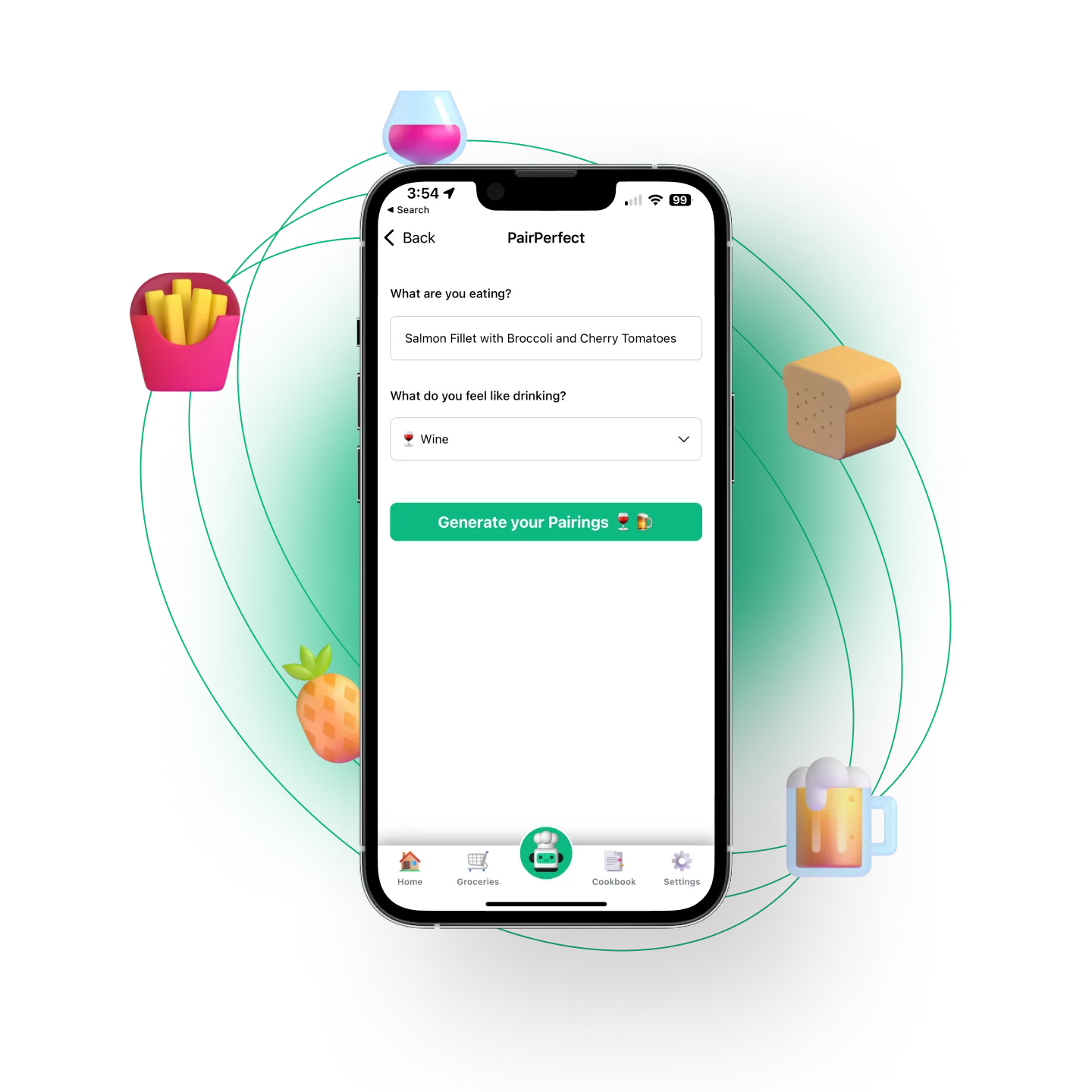 ---
Tell PairPerfect what you are eating.

PairPerfect will recommend you the perfect pairings to ensure an explosion of flavors in your mouth!
Select what you feel like drinking.
You can select Beer of Wine.

PairPerfect will then recommend you a the perfect pairing based on your selection.
Press the Generate button and wait for the magic to happen.

With one click you can save your Pairings in the Cookbook. And if you want to order the recommended wine or beer online, you can buy them on AmazonFresh or InstaCart with just one click!
ChefGPT Suggests
Name:
Chardonnay
Country:
United States
Alcohol Volume:
13%
Price Range:
$20 - $30
Name:
Sauvignon Blanc
Country:
New Zealand
Alcohol Volume:
12.5%
Price Range:
$15 - $25
Name:
Pinot Noir
Country:
France
Alcohol Volume:
13%
Price Range:
$25 - $35
---
---