In our march product update we introduce some of the most requested features from the community: multi-language support, more options for PantryChef & diets.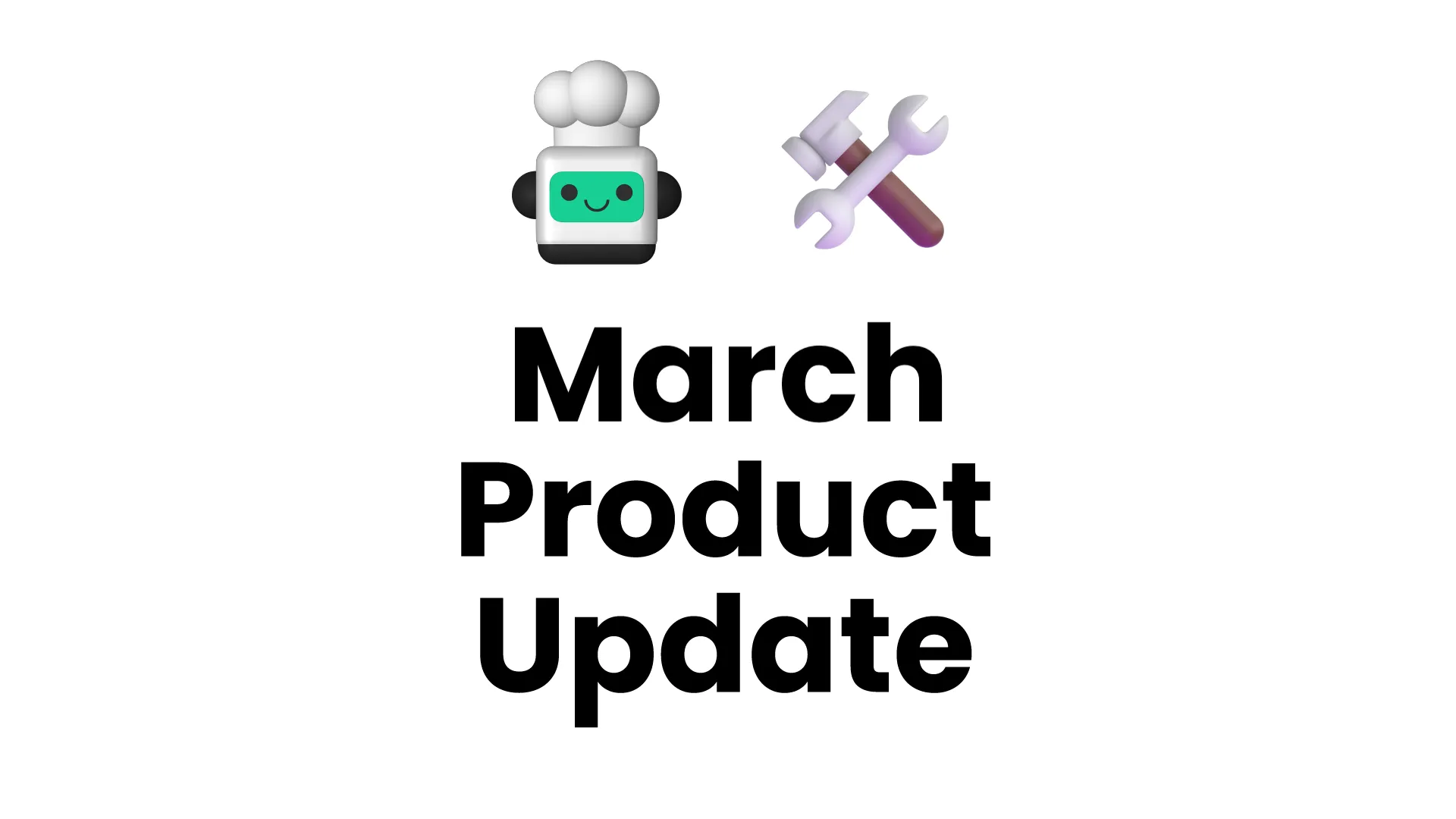 Dear Chefs, welcome to another product update blogpost in which we will outline all the new updates to ChefGPT!
1- Multi-Language Support
Buongiorno 🇮🇹, Bonjour! 🇫🇷, Hallo! 🇩🇪, Hola! 🇪🇸, Привет! 🇷🇺, こんにちは!🇯🇵, Olá! 🇵🇹 We sent ChefGPT to school and now it speakes 7 more languages! This was one of the most requested feature and we delivered as promised. Not only all the labels on the app have been localized, but as well as all the outputs will be in the language you have selected. You can easily change the language using the language option in the profile dropdown menu.
2- More Kitchen Tools
Three addition this months: Slow Cooker, Pressure Cooker and Sous Vide Cooker. Now you can select these as their cooking method of choice and receive recipes and cooking instructions that are tailored to the selected tool/tools.
3- Paleo or Keto?
Are you on a Keto diet? or on a Paleo diet? We got you covered! We have added support for both Paleo and Keto diet in MacroChef, MealPlanChef and MasterChef modes! Give it a try!
In conclusion, we are constantly working to improve ChefGPT and provide the best possible experience for our users. These latest updates are just a few examples of how we are listening to user feedback and making changes to improve our product.
We hope that you enjoy using ChefGPT and that these updates make your cooking experience even better!
Sincerly, ChefGPT Team