🧑‍🍳

Recipes

How to Cook Apple Cinnamon Pancakes
Learn how to make delicious and fluffy apple cinnamon pancakes with this easy recipe.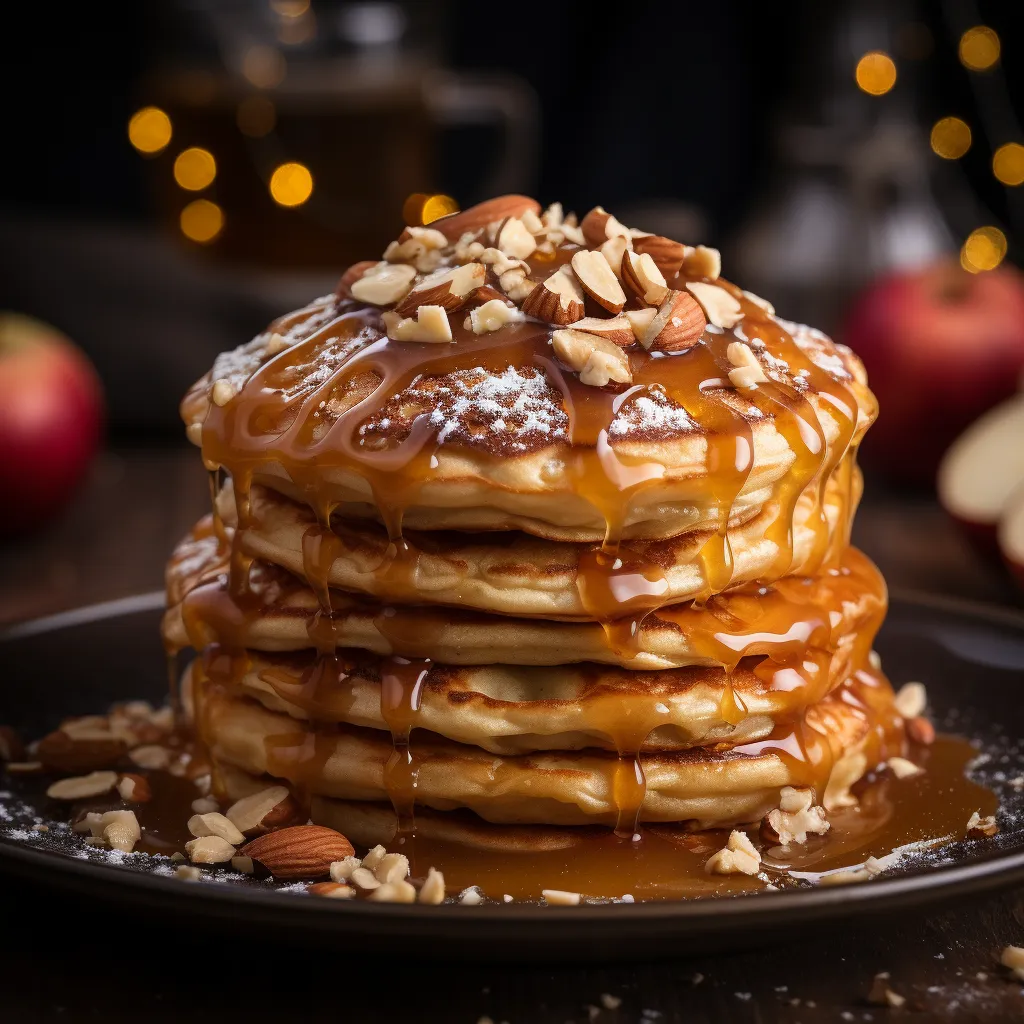 Are you looking for a delicious and easy breakfast recipe that will impress your family and friends? Look no further than apple cinnamon pancakes! This recipe is perfect for fall mornings or anytime you want a sweet and comforting breakfast. Follow these simple steps to create fluffy and flavorful pancakes that everyone will love.
Ingredients:
1 cup all-purpose flour
2 tbsp sugar
2 tsp baking powder
1/2 tsp salt
1 tsp cinnamon
1/4 tsp nutmeg
1 cup milk
1 egg
2 tbsp melted butter
1 apple, peeled and grated
Instructions:
In a large mixing bowl, whisk together the flour, sugar, baking powder, salt, cinnamon, and nutmeg.
In a separate bowl, whisk together the milk, egg, and melted butter.
Add the wet ingredients to the dry ingredients and stir until just combined.
Fold in the grated apple.
Heat a non-stick pan or griddle over medium heat. Use a 1/4 cup measure to scoop the batter onto the pan.
Cook until bubbles form on the surface of the pancake and the edges start to dry out, then flip and cook for another 1-2 minutes.
Serve hot with butter and maple syrup.
ChefGPT is an AI-powered recipe creation tool that can help you create delicious and unique recipes like these apple cinnamon pancakes. With ChefGPT, you can input your favorite ingredients and receive personalized recipe recommendations that are tailored to your tastes. Try ChefGPT today and see how easy it is to create amazing meals at home.