🧑‍🍳

Recipes

How to Cook Cauliflower Mac and Cheese
Learn how to make a healthy and delicious version of mac and cheese using cauliflower as a substitute for pasta.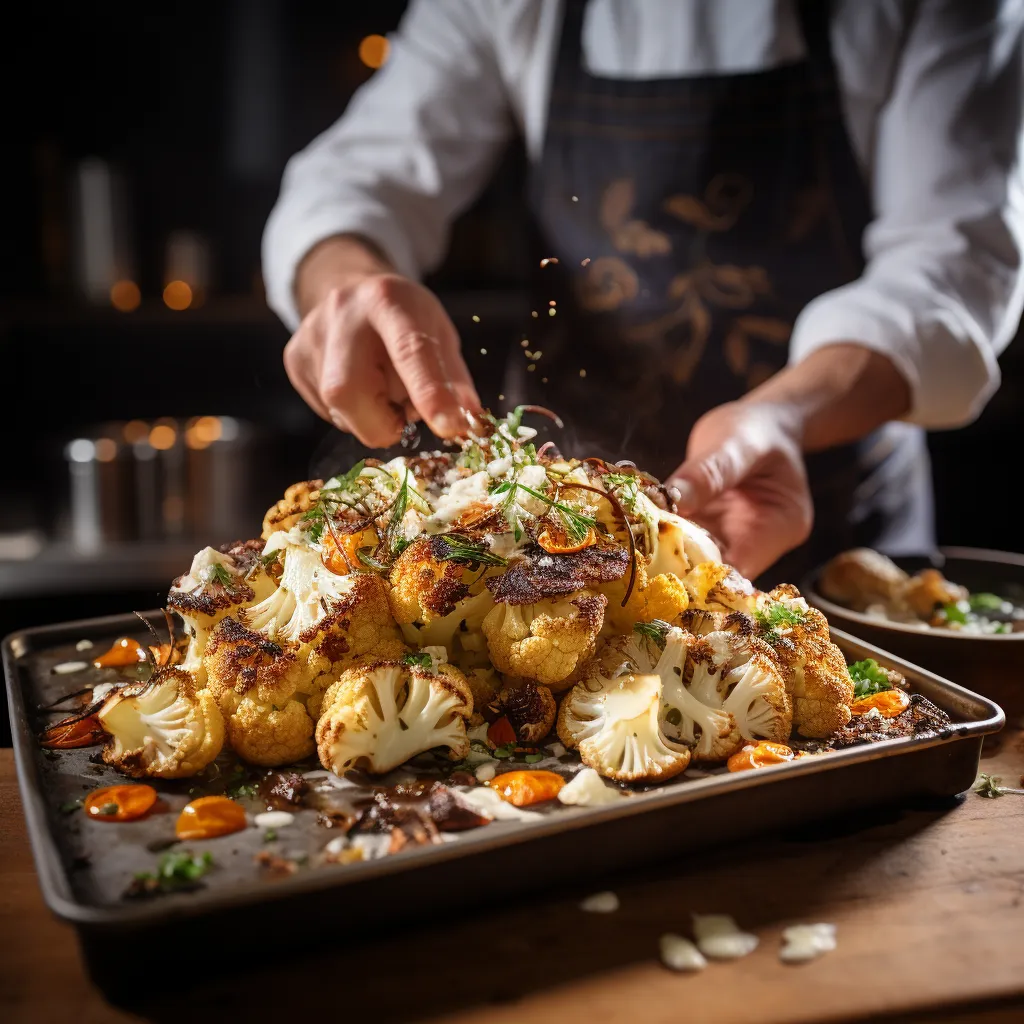 Mac and cheese is a classic comfort food that is loved by many. However, it is also a dish that is high in calories and not the healthiest option. Luckily, there is a way to make a healthier version of this dish by using cauliflower as a substitute for pasta. In this blog post, we will show you how to cook cauliflower mac and cheese that is both delicious and nutritious.
Ingredients:
1 head of cauliflower
1 cup of milk
1 cup of shredded cheddar cheese
1/4 cup of parmesan cheese
1/2 teaspoon of garlic powder
1/2 teaspoon of onion powder
Salt and pepper to taste
Instructions:
Preheat the oven to 375°F.
Cut the cauliflower into small florets.
Steam the cauliflower for 5-7 minutes or until it is tender.
In a saucepan, heat the milk over medium heat.
Add the shredded cheddar cheese, parmesan cheese, garlic powder, onion powder, salt, and pepper to the saucepan.
Stir the mixture until the cheese is melted and the sauce is smooth.
Add the steamed cauliflower to the saucepan and stir until the cauliflower is coated with the cheese sauce.
Transfer the cauliflower and cheese sauce to a baking dish.
Bake in the oven for 15-20 minutes or until the top is golden brown.
ChefGPT can help you create this delicious recipe and many others with its AI-powered recipe creation capabilities. With ChefGPT, you can easily search for recipes, customize them to your liking, and even get suggestions for substitutions based on your dietary preferences. Try ChefGPT today and start cooking delicious and healthy meals at home!