🧑‍🍳

Recipes

How to Cook Chicken Parmigiana
Learn how to make the perfect chicken parmigiana with this easy recipe guide.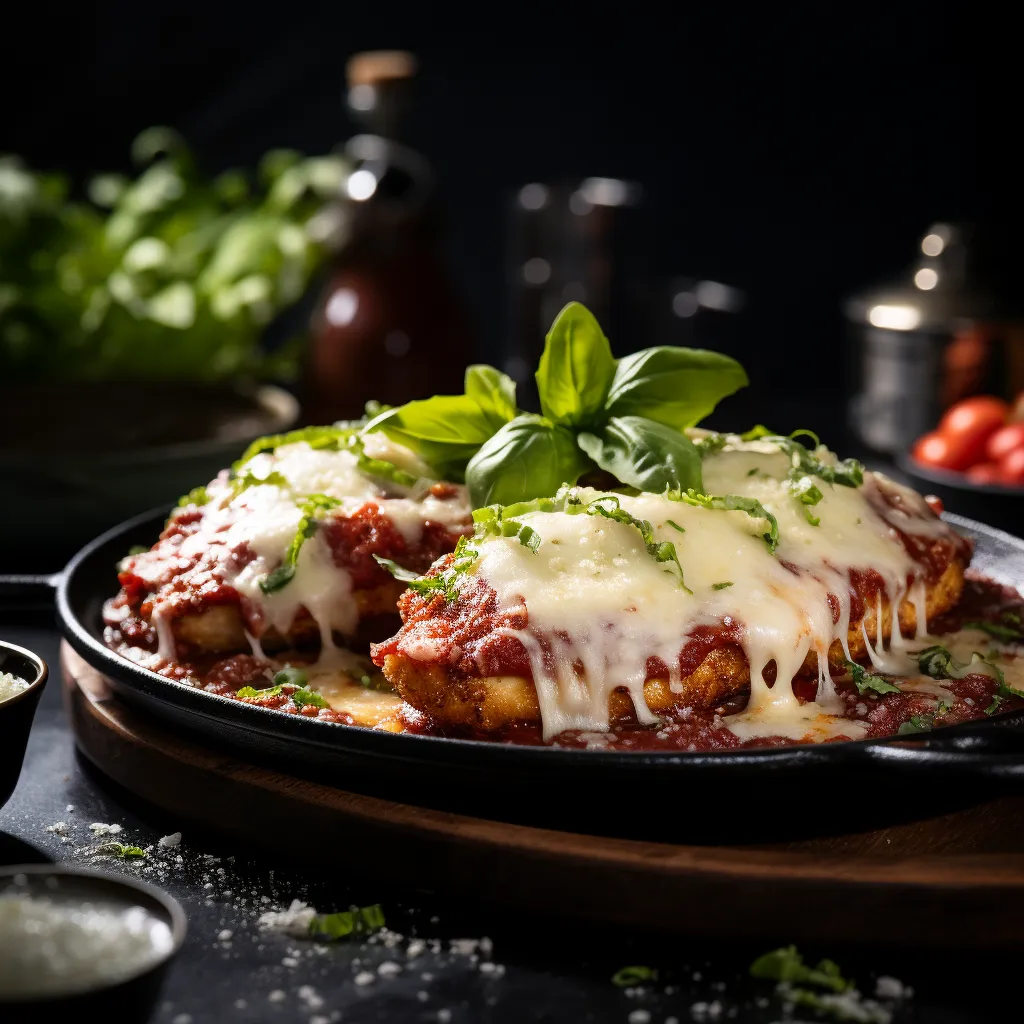 Chicken parmigiana, also known as chicken parmesan, is a classic Italian-American dish that has become a favorite in many households. It's a delicious and hearty meal that is perfect for any occasion. In this blog post, we will guide you through the steps to make the perfect chicken parmigiana.
Ingredients:
4 boneless, skinless chicken breasts
1 cup all-purpose flour
3 eggs, beaten
2 cups seasoned breadcrumbs
1 cup grated Parmesan cheese
2 cups marinara sauce
2 cups shredded mozzarella cheese
Salt and pepper to taste
Olive oil
Instructions:
Preheat your oven to 375°F.
Season the chicken breasts with salt and pepper.
Dredge the chicken in the flour, shaking off any excess.
Dip the chicken in the beaten eggs, making sure to coat both sides.
Coat the chicken in the seasoned breadcrumbs and Parmesan cheese mixture.
Heat the olive oil in a large skillet over medium-high heat.
Add the chicken to the skillet and cook until golden brown on both sides.
Transfer the chicken to a baking dish and cover with marinara sauce.
Sprinkle shredded mozzarella cheese on top of the chicken.
Bake in the oven for 25-30 minutes, or until the cheese is melted and bubbly.
Serve with your favorite pasta or a side salad for a complete meal.
Now, with ChefGPT, you can easily create your own variations of chicken parmigiana. ChefGPT is an AI-powered recipe creation tool that can help you come up with new and exciting recipes. Simply input your preferences and ingredients, and ChefGPT will generate personalized recipes just for you. Try it out and see what new creations you can come up with!