🧑‍🍳

Recipes

Quick and Easy Mexican Recipes
Looking for some delicious and quick Mexican recipes? Look no further! Here are some easy-to-make dishes that will satisfy your cravings for Mexican food.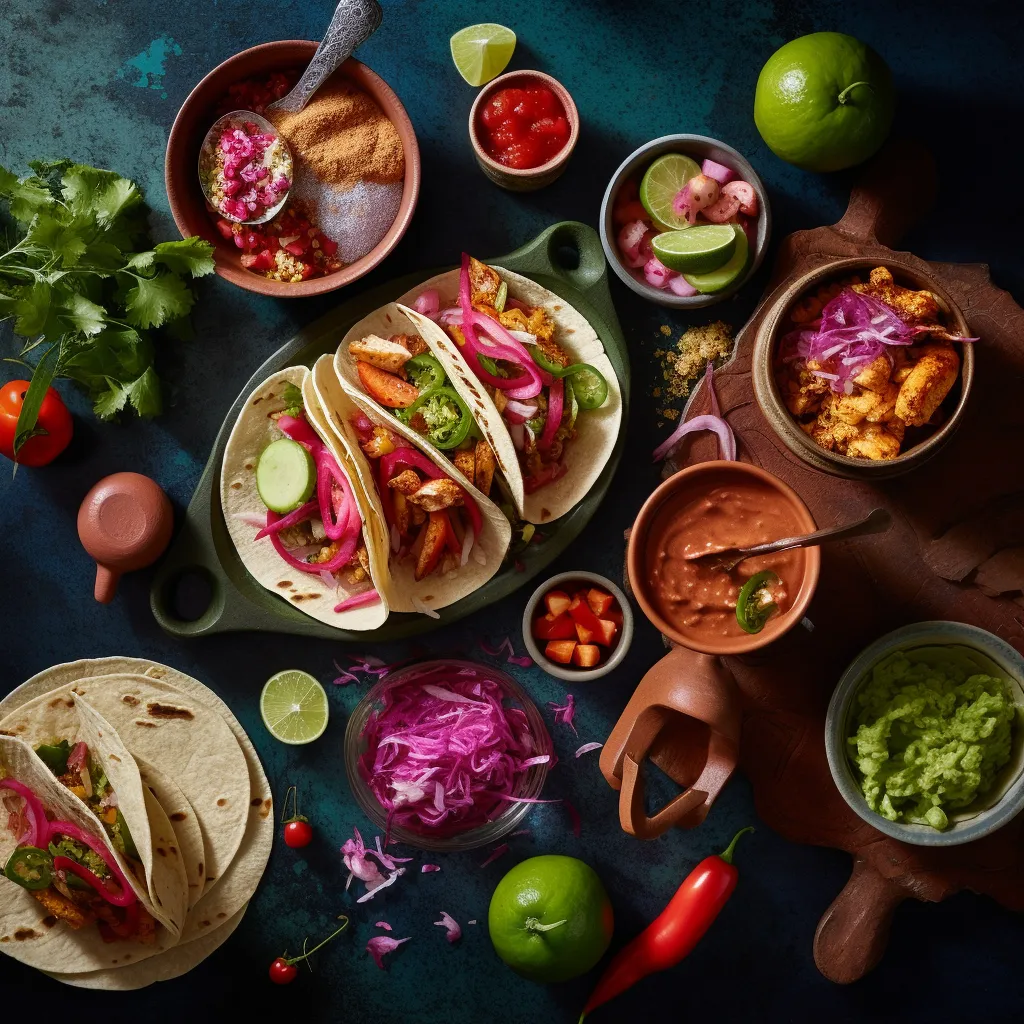 If you're a fan of Mexican cuisine, you know that it's all about bold flavors and fresh ingredients. From tacos to enchiladas, Mexican food is known for its delicious spices and unique combinations of ingredients. But sometimes, we don't have the time or energy to spend hours in the kitchen preparing a meal. That's where these quick and easy Mexican recipes come in!
Chicken Fajitas Fajitas are a classic Mexican dish that are easy to make and always delicious. Start by slicing up some chicken breast and bell peppers. Sauté them in a pan with some olive oil and fajita seasoning until the chicken is cooked through and the peppers are tender. Serve with warm tortillas and your favorite toppings, like salsa, guacamole, and sour cream.

Black Bean and Corn Salad This salad is perfect for a quick lunch or a side dish for dinner. Simply mix together some canned black beans, corn, diced tomatoes, and chopped cilantro. Drizzle with lime juice and olive oil, and season with salt and pepper to taste. Serve chilled.

Shrimp Tacos Tacos are always a crowd-pleaser, and these shrimp tacos are no exception. Start by sautéing some shrimp in a pan with garlic and chili powder. Serve on warm tortillas with shredded cabbage, diced tomatoes, and a squeeze of lime juice.

Quesadillas Quesadillas are a quick and easy meal that can be customized to your liking. Start by heating up a tortilla in a pan. Add your favorite toppings, like shredded cheese, diced tomatoes, and sliced jalapeños. Fold the tortilla in half and cook until the cheese is melted and the tortilla is crispy.

Salsa No Mexican meal is complete without salsa! This recipe is quick and easy to make. Simply mix together diced tomatoes, chopped onion, minced garlic, chopped cilantro, lime juice, and salt. Adjust the seasonings to your liking and serve with tortilla chips.
These quick and easy Mexican recipes are perfect for busy weeknights or lazy weekends. And with ChefGPT's AI-powered recipe creation capabilities, you can easily create your own personalized Mexican recipes based on your preferences and dietary restrictions. So why not give it a try and see what delicious dishes you can come up with?