🧑‍🍳

Recipes

What to do with Leftover Vegetable Curry
Don't let your leftover vegetable curry go to waste! Here are some creative and delicious ways to repurpose it into new meals.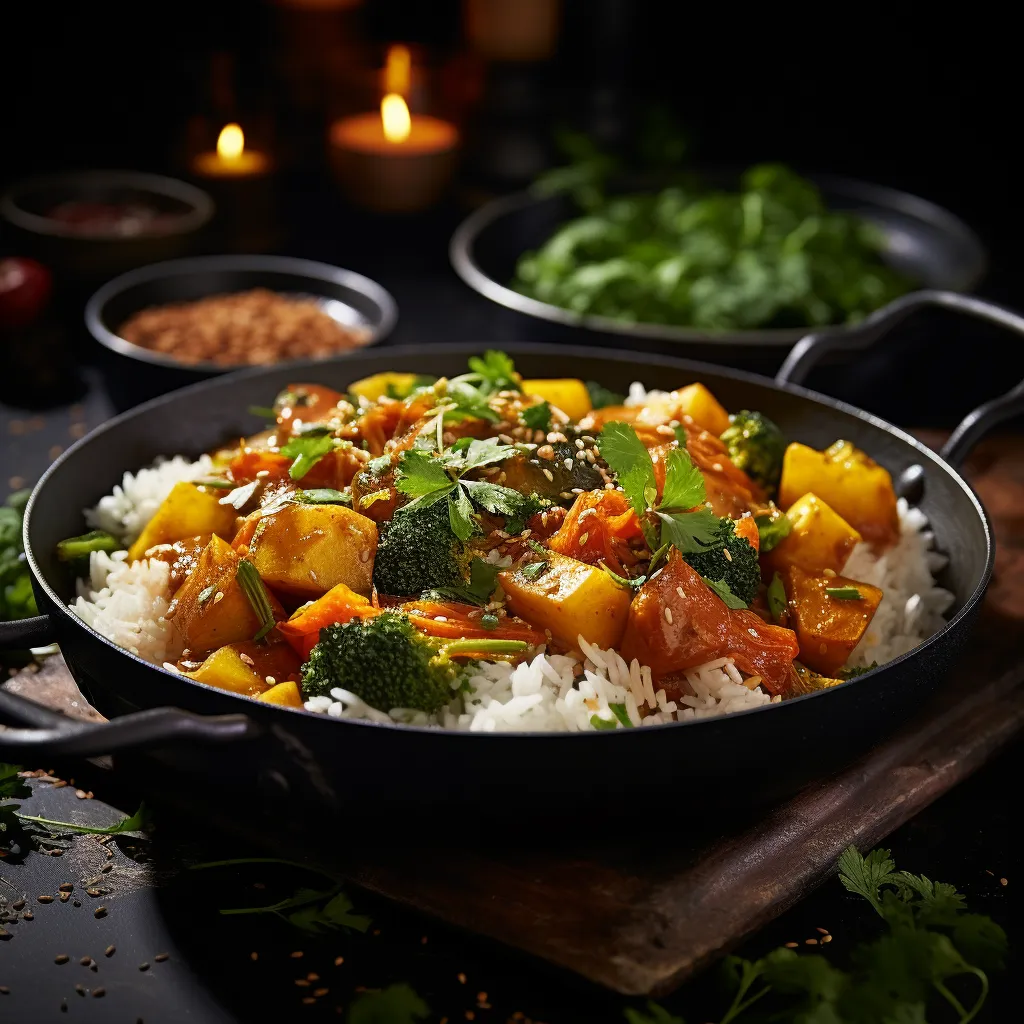 If you're anything like me, you love a good vegetable curry. It's hearty, flavorful, and packed with nutritious ingredients. But what do you do when you have leftovers? It's easy to let them sit in the fridge until they go bad, but that's such a waste! Instead, try repurposing your leftover vegetable curry into new meals. Here are some ideas to get you started:
Curry Fried Rice: Heat up some oil in a pan and add your leftover curry. Break up any large chunks of vegetables or protein and stir in some cooked rice. Cook until everything is heated through and the rice is slightly crispy. Top with a fried egg for extra protein.

Curry Soup: Heat up your leftover curry in a pot and add some vegetable or chicken broth. Thin it out to your desired consistency and add any extra veggies or protein you have on hand. Simmer until everything is heated through and serve with some crusty bread.

Curry Quesadillas: Spread some leftover curry onto a tortilla and top with shredded cheese. Fold the tortilla in half and cook in a pan until the cheese is melted and the tortilla is crispy. Serve with some sour cream or guacamole.

Curry Stuffed Sweet Potatoes: Bake some sweet potatoes until they're tender and split them open. Spoon in some leftover curry and top with some chopped cilantro and a dollop of yogurt.

Curry Pasta: Cook up some pasta and toss it with your leftover curry. Add some grated Parmesan cheese and a drizzle of olive oil for a comforting and satisfying meal.
These are just a few ideas to get you started, but the possibilities are endless. Don't be afraid to get creative and experiment with different flavors and ingredients. And if you're ever in need of inspiration, don't forget about ChefGPT. With its AI-powered recipe creation capabilities, you can easily find new and exciting ways to use up your leftover vegetable curry. Happy cooking!
Looking for more recipe ideas? Check out ChefGPT's recipe creation capabilities, powered by AI, to help you create delicious meals with your leftover ingredients.